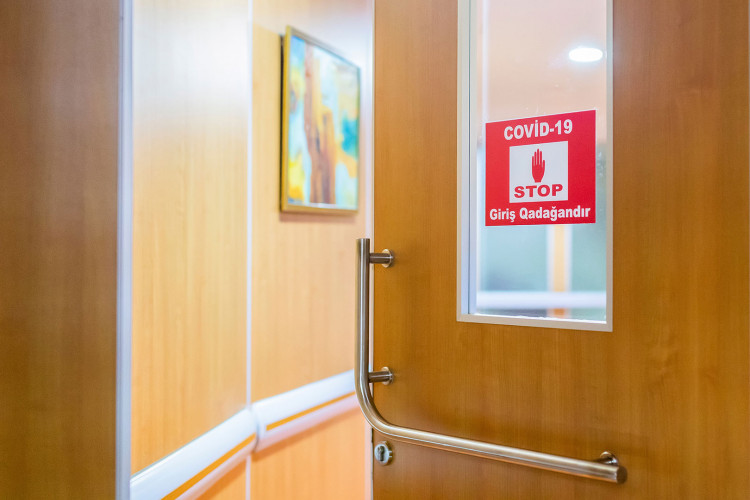 Coronavirus infection (COVID-19) – infectious disease caused by SARS-CoV-2 virus.
In most cases, people who contract the virus experience respiratory symptoms and recover without the need for special treatment. However, in some people the disease is severe, requiring medical intervention and even hospitalization. The severe form of the disease is more likely to develop in older people and people with comorbidities, in particular cardiovascular, chronic respiratory diseases, cancer and diabetes.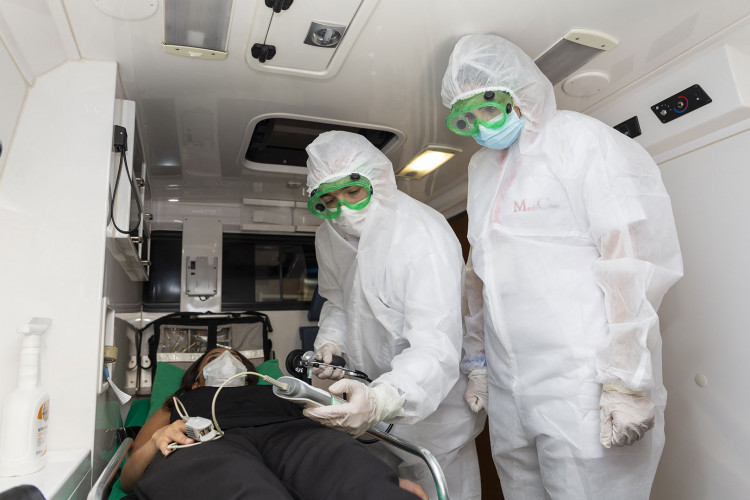 MediClub provides both diagnostics and treatment of COVID-19.

Tests for COVID-19 diagnostics carried out in MediClub:
1. PCR-diagnostics - laboratory investigation, detecting COVID-19 DNA in biological sample investigated;
2. Antigen-test – express-test detecting virus-specific proteins in biological material;
3. IgM antibodies test (signs of acute stage of a disease, also detected in blood during recovery period) and IgG antibodies test (start appearing in blood at recovery and are indicators of immune status)
Material sampling in MediClub laboratory is available 24/7.
During COVID-19 pandemics MediClub Hospital was the only private medical facility providing hospitalization and treatment to COVID-19 patients. Special equipment available in Hospital, i.e., 8 ALV devices, hemodialysis and plasmapheresis apparatus, ECMO device (extracorporeal membrane oxygenation) allows treatment of most severe patients.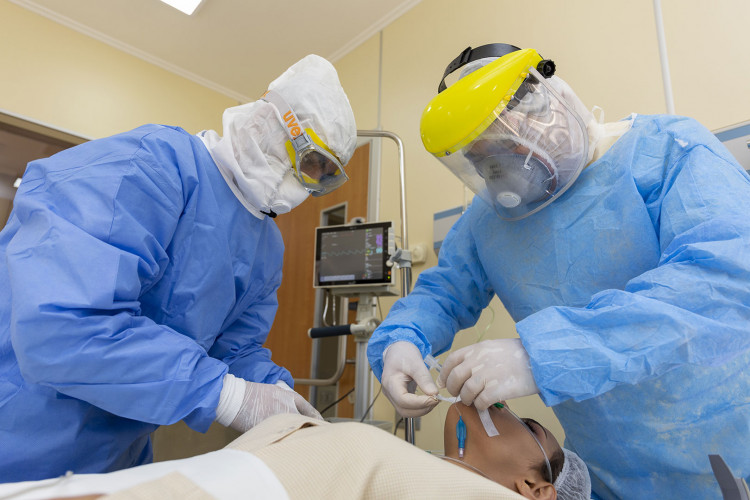 Apart from in-patient treatment, COVID-infected patients with light and mild course of disease received in-home treatment monitored by MediClub specialists distantly (telemedicine approach). In case of necessity, specialists regularly visited patients at home monitoring results of treatment. In general, number of COVID-19 infected patients recovered in MediClub exceeded 600.