Ultrasound investigation (USI) is a non-invasive research method that is used to evaluate almost all organs and tissues of the body. It is based on the transmission of ultrasonic waves that can pass through the tissues of the body and be reflected differently depending on the density of the structure under study.
In MediClub clinics, ultrasound is performed using the premium GE Voluson E10 class (which benefits from perfect 2D and 3D/4D images, the unique ability to quadruple the density of scanning, ten times the data rate) and the expert class GE Voluson E8 with digital ultrasound beamforming technology and Doppler signal processing. The devices are equipped with a complete set of electronic multi-frequency sensors, which makes all types of ultrasound examinations available.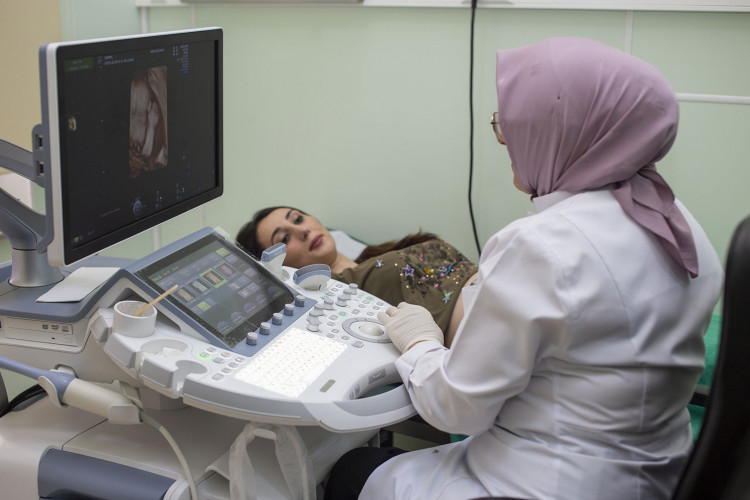 Ultrasound with elastography is performed at the MediClub polyclinic. Elastography is a special mode of ultrasound examination, the purpose of which is to assess the stiffness and elasticity of tissues, and which is based on changes in the elasticity of soft tissues as a result of certain types of pathological and physiological processes. Elastography is used to study the liver, mammary glands and thyroid gland and allows you to identify pathology at an early stage.
In addition to the fact that ultrasound is a research method, it is also used in various types of diagnostic and treatment procedures (puncture, biopsy, etc.)
In the MediClub clinics, ultrasound examinations are carried out by specialists of the top category, whose experience spans years and thousands of examinations.