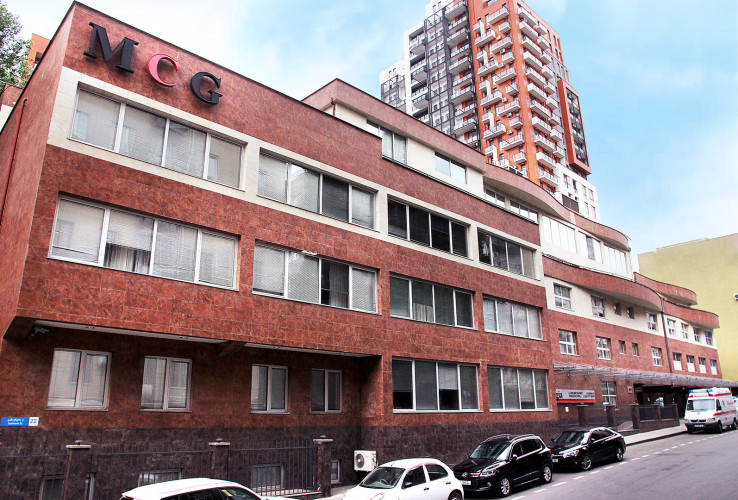 Website: MediClubGeorgia
MediClubGeorgia (MCG), which was founded in April 1999, is dedicated to the continuous improvement of all aspects of healthcare providers and offers premium quality general practice, a second-to-none 24-hour medical emergency service, and occupational health care and advice to a diverse range of clients.
MCG's intellectual and technical resources, as well as its facilities, equipment, and personnel, are all appropriately licensed and accredited. First and foremost, MCG satisfies all medical and legal regulations established by Georgia's Ministry of Health, Labor, and Social Affairs.
Currently MCG is the only JCI (Joint Commission International) accredited health care and medical service provider in Georgia.
The medical center, MediClubGeorgia, is one of 600 hospitals with similar accreditation worldwide and is the first and only clinic in Georgia that satisfies the international standards for the quality of hospital services and patient safety necessary to receive the JCI's accreditation.
JCI's accreditation is considered the best way to demonstrate the quality of health care and is recognized as a global standard of health. Today, 1096 different health care institutions in the world are accredited by JCI, which is the subsidiary and international affiliate of the most widely recognized and largest accreditation organization in the United States, the Joint Commission.
The JCI Auditors Group evaluated the full spectrum of the medical center, MediClubGeorgia, in compliance with the established standards for hospital services such as inpatient, outpatient, and emergency services.
The assessment included all aspects of the services: patient safety, health assessment, and treatment protocols; medication management; prevention and control of infections; surgical and anesthesia services; laboratory and instrumental diagnostic services; nursing care; focus on improving the quality of healthcare services; protection of the rights of the patient and his family; proper medical records and health information systems; staff qualification and education; development of facility infrastructure and safe operation; effective clinical management; and the activities of the MCG Learning Resource Center (MCG LRC).
This kind of approach to development and our commitment to the continuous improvement of our quality of medical care helps us to maintain competitiveness in the national and international markets.
MediClubGeorgia is the first medical company in the Transcaucasian region to receive ISO certification in 2004 and to have kept it for the past 17 years.
MediClubGeorgia is guided by OHSAS 18001: 1999 and international standards to ensure a safe and healthy environment for its employees and all those involved in the company's operations. Since its inception, MediClubGeorgia has maintained long-term relationships with its partners in order to provide high-quality medical services.
MediClubGeorgia has been a member of the World Association of Disasters and Emergency Medicine (WADEM) since 1999, and of the European Association of Travel Medicine since 2001. MCG Learning Recourse Center (MCG LRC) was founded in 2004; in 2005, MCG signed a contract with Medic First Aid, and MCG LRC became a Gold Training Center. Member of the United Nations Global Compact since 2006.
In 2007 – We became a training center for the American Heart Association (AHA) and a partner of AIHA (American International Health Alliance). In 2008 – we became a partner of Moses Taylor Hospital (Scranton, PA, USA); a partner of the University of Scranton (Scranton, PA, USA); a partner of Capita Health Solutions (Aberdeen, UK) and other western and American associations and institutions.
In 2011, MCG was the only nominee from Georgia for the European Quality Award by the European Business Assembly. Since 2012, MCG has been involved in intensive therapy as an authorized provider from the Royal Surgical Collegiate Course in Pre-Hospitalization Stage 2013.
In August 2012, MCG became a Member of the American Hospitals Association (AHA). The AHA was established in 1898 and is still one of the most authoritative organizations in the field of healthcare quality administration and management.
In the clinic, we constantly hold events aimed to update professional cooperation between physicians and their colleagues e.g. Congresses, Conferences, Invitation of expatriate specialist, who provides educational lectures, live surgery, etc.
Since 2014, MCG is the accredited medical provider for Maritime Transport Agency and provides PEME, health screening, medical case management, medical evacuation, etc. for seafarers.
Since 2016, MediClubGeorgia has been cooperating with Olympus and we are an international training center for laparoscopic surgery.
MCG first was accredited by the Joint Commission International in 2017 and re-accredited successfully in 2020.
MCG is the only health care and medical service provider in Georgia to carry malpractice insurance for 5 M USD anyone claim taken together, covering all staff, including medical consultants and other indirect hires. This insurance policy has been in effect during the previous twenty years, it is renewed annually, and since its inception, there have been no claims.
MCG has extensive medical experience in providing support on similar large-scale projects.
MCG has 21 years of experience in providing medical services for BP and international companies working in the oil and gas industry. During this period, MCG was involved in all oil and gas construction and operational projects on the territory of Georgia. Besides it, MCG was the first company to provide medical support to OSCE and EUMM during border monitoring operations. For OSCE MCG established, equipped, and regularly maintained nine BMO clinics in different remote areas of Georgia. MCG has established well-designed collaboration with secondary regional hospitals on the territory of Georgia.
MCG medical personnel is accordingly trained, skilled, and practiced. MCG's staff is familiar and experienced with essential Standards, Guidelines, and Requirements. MCG AHA affiliated Training Resource Center is the guarantee to keep site medical personnel updated with BLS, ACLS, and ATLS guidelines.
MCG provides Occupational Health services and has five OGUK certified doctors.
MCG has an impeccable record in medical evacuations with over 150 evacuations performed in the last 5 years, all cases adhering and complying with company procedure and policy while maintaining adherence even in disasters involving multiple simultaneous evacuations evidenced.
Organization for Security and Co-operation in Europe Mission to Georgia - OSCE.
Provision of medical services for Tbilisi-based staff and remote site medical cover for border monitoring operations, including site clinic establishment and equipment of 9 BMO clinics in different remote areas of Georgia. Supply and maintenance of stock and provision of site doctors for 24/7 remote location site medical cover; in-country helicopter medical evacuations; provision of first aid training for all BMO staff.